Please feel free to contact us
---
Contact the organisations directly
ADVOCACY FORUM – NEPAL

Advocacy Forum is a leading non-profit, non-governmental organization working to promote the rule of law and uphold international human rights standards in Nepal.
Nepal Central Office
203 Nayabasti Marga, Baluwatar-4
Kathmandu, Nepal
Post Box no: 21798
Phone: +977 1 4412349/4425561
Fax: +977 1 4432309
JUSTICE AND RIGHTS INSTITUTE NEPAL (JURI-NEPAL)

Justice and Rights Institute Nepal (JuRI-Nepal) is a non-governmental and non-profit organization working in the field of protection and promotion of human rights and strengthening social justice and the rule of law in Nepal.
Jwagal, Lalitpur, Nepal
Phone/Fax: +977 1 5538910
Email: [email protected]
---
REDRESS

REDRESS is a non-government human rights organization based in the United Kingdom working with victims of torture all over the world to obtain justice and reparation.
87 Vauxhall Walk
London SE15 3DS
United Kingdom
Phone: +44 20 7793 1777
Fax: +44 20 7793 1719
Email: [email protected]
TRIAL International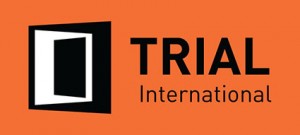 TRIAL International is a non-governmental organization fighting impunity for international crimes and supporting victims in their quest for justice.
P.O. Box 5116
1211 Geneva 11
Switzerland
Phone: +41 22 321 61 10
Email: [email protected]
Email: [email protected]