A student enforcedly disappeared in 2003.
FACTS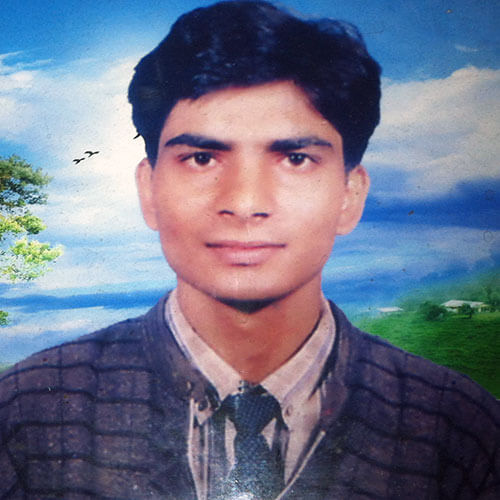 On 10 October 2003, Mr. Amrit Kandel, while walking in Kathmandu was arrested by a dozen of soldiers belonging to the Royal Nepalese Army (RNA). Mr. Amrit was not provided any reason of his arrest. He was taken to a military barrack around Maharajgunj, headquarter of the Bhairabnath Battalion where he was kept incommunicado and his whereabouts was kept secret from his family.
However, his brother, Mr. Ramhari Kandel, who also happened to be a detainee at the same barracks, witnessed bruises and abrasions on Mr. Amrit's body and often heard him crying and screaming. The conditions of the detention were cruel, inhuman and degrading. The barracks is also infamous for subjection of torture, including methods like submarine and electroshocks. The whereabouts of Mr. Amrit till date are unknown.
PROCEDURE
On 15 October 2003, Mr. Tikanath Kandel, father of Mr. Amrit Kandel lodged a complaint with the National Human Rights Commission (NHRC) and International Committee of the Red Cross regarding the arrests and incommunicado detention of his son. On 17 October 2003, he attempted to file a complaint with the human rights cell of the RNA. The officials at the RNA refused to register the complaint. In January 2004, Mr. Tikanath joined the Society of the Families of Disappeared and organized several advocacy activities and took part in protests against the government.
On 30 November 2004, Mr. Tikanath Kandel lodged a petition of habeas corpus with the Supreme Court of Nepal that struck it out on 13 July 2005, on procedural grounds. On 13 February 2006, Mr. Tikanath included Mr. Amrit Kharel's case in a habeas corpus writ on behalf of 34 disappeared persons was filed. On 1 June 2007, the decision ordered to establish a high level investigative commission which was never implemented. In May 2006, on hearing his son being detained in barracks in Baireni, Mr. Tikanath Kandel and later NHRC went to the barracks, but were denied access. From 2007 to 2011, Mr. Tikanath made several attempts for the implementation of the Supreme Court decision of 2007.
Over the years, Mr. Tikanath Kandel has been in a number of delegations that discussed the issue of disappeared persons with various Ministries, he never ceased to organize sit-ins and to take part to rallies and demonstrations in Kathmandu as well as in his own district.
On 11 April 2014, TRIAL International submitted an individual communication on behalf of Mr. Tikanath and Mr. Ramhari Kandel to the HRC. The HRC issued its decision on the case on 15 July 2019, declaring Nepal internationally responsible for the violation of rights against torture and cruel and inhuman degrading treatment, right to liberty and security , recognition as a person before the law, among others.
Read the decision: English
RECOMMENDATIONS
The Committee recommended that Nepal conduct a thorough and effective investigation into the facts surrounding the detention, treatment and disappearance and provide information thereof to the family, release Mr. Amrit if he is still alive or in the event that he is deceased, hand over his remains to his family. It also recommended Nepal to punish those found responsible for the violations committed and make the results of such measures public, ensure that any necessary and adequate psychological rehabilitation made available to the family, provide adequate compensation, including appropriate measures of satisfaction, beyond the partial compensation already offered. It further called to criminalize torture and enforced disappearance and provide for appropriate sanctions and remedies commensurate to the gravity of the crime as well as guarantee that cases of enforced disappearances give rise to a prompt, impartial and effective investigation and allow for criminal prosecution of the responsible for such crimes. In addition it is required to translate the decision is translated into Nepali and distributed widely.
| | |
| --- | --- |
| Thorough investigation | – |
| | |
| Release author/ hand over his remains to the family | – |
| | |
| Prosecution and punishment of those responsible | – |
| | |
| Rehabilitation | – |
| | |
| Adequate compensation | – |
| | |
| Appropriate measures of satisfaction | – |
| | |
| Criminalize torture and enforced disappearance | – |
| | |
| Cases of enforced disappearances give rise to a prompt, impartial and effective investigation | – |
| | |
| Translation and dissemination of Views | – |
| | |
No follow up on the implementation of the recommendation has been done yet, therefore no grading is available
Efforts for Implementation
On 15 June 2020, a collective follow up report of cases on enforced disappearances and extrajudicial killings, including the case of Mr. Amrit Kandel was submitted to the HRC.
In early January 2020, Mr. Tikanath Kandel met with the Minister of Home Affairs and inquired whereabouts of his son and implementation of the decision of the HRC.
On 9 January 2020, Mr. Tikanath Kandel also met with the Chairperson of the Commission of Investigation on Enforced Disappearance of Persons to inquire about the efforts of the Commission on the implementation of the decision of the HRC.
Collective Follow-up report to the Human Rights Committee, June 2020