Lawyer and human rights defender, disappeared and tortured in 1996 and 1999.
FACTS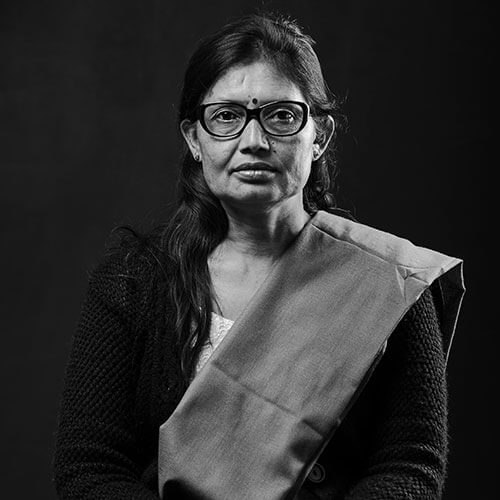 Mr. Rajendra Dhakal is a lawyer and human rights defender. He used to be Chairman of the Gorkha district branch of the forum for the Protection of Human Rights (FOPHUR), a national human rights organization. In March 1996 he was illegally arrested and ill-treated by Nepalese Police officers and was released four month later.
On 8 January 1999, Mr Dhakal was again arbitrarily deprived of his liberty by police forces and forcibly disappeared. The whereabouts of Mr Dhakal remain unknown since.
Upon different inquiries in police offices, his brother managed to find that he was indeed in the custody of the Police Office in Gorkha District, however his family was not able to visit him.
Read more: here
Procedure
His brother on 21 January 1999 lodged a writ of habeas corpus before the Supreme Court which in turn requested the responsible authorities to submit information regarding the whereabouts of Mr Dhakal. All statements submitted to the Supreme Court by the authorities denied any involvement in Mr Dhakal's arrest and detention.
On 1 June 1999, the Supreme Court ruled on the habeas corpus petition of 83 disappeared people among which Mr Dhakal. The Supreme Court ordered the government to enact domestic legislative measures defining and criminalizing enforced disappearances, prosecute the officials found responsible for these crimes and provide a substantial compensation to the victims and families. Apart from a minimal interim compensation of 150,000 NRs to Mr Dhakal's wife, no measures has been taken on, to implement the final decision of the Supreme Court.
In January 2012, represented by TRIAL, Mrs Bimala Dhakal, Mr Dhakal's wife, Ms Manjima Dhakal, his daughter and Mr Rabindra Dhakal, his brother, submitted an individual communication to the UN Human Rights Committee. The Human rights Committee reached its decision in 2017.
It found that Mr Dhakal was the victim of the violation of the right to life, the prohibition of torture, the right to personal liberty and the right to recognition as a person before the law.
Read the decision: English
RECOMMENDATIONS
The Human Rights Committee recommended that Nepal carry out a thorough and effective investigation of the case and in case of death to locate his remains and hand them over to the family. To prosecute try and punish those responsible for the crimes committed. It is also requested that Nepal provide adequate measures of compensation and satisfaction but also the necessary psychological rehabilitation and medical care for the family of Mr Dhakal.
| | |
| --- | --- |
| Investigation of the facts and prosecution and sanctions of the perpetrators | E* |
| Nepal has failed to adopt measures with regards to the investigation, prosecution and sanction of those responsible. Nepal continues arguing that investigation into conflict-related crimes must be carried out by transitional justice bodies in spite of the well-established case law of the Committee that recall that transitional justice mechanism cannot replace judicial remedies in cases of gross human rights violations. | |
| Information on the investigation and on the location of the remains | D* |
| No information on the progress of the investigation and on the existence of any concrete plan to locate, exhume, identify and return his mortal remains has been provided to the family of Mr Dhakal. | |
| Provision of adequate compensation | D* |
| The family of Mr Dhakal has not received any form of compensation for the harm suffered. | |
| Adequate psychological rehabilitation and medical treatment | D* |
| No measures have been adopted to implement the Committee's recommendation regarding the provision of adequate psychological rehabilitation and medical treatment. | |
| Appropriate measures of satisfaction | D* |
| No measures has been implemented regarding the public apologies and recognition of the state's international responsibility asked by the family of Mr Dhakal | |
| Amendment of domestic legislation on enforced disappearance, torture and arbitrary executions | E* |
| No amendment has been taken regarding the domestic legislation on enforced disappearance, torture and arbitrary executions. | |
| Translation & dissemination | D* |
| The Committee's Views have not been translated nor disseminated into Nepal | |
* Note these are unofficial gradings as the Human Rights Committee has not yet commented on implementation
EFFORTS FOR IMPLEMENTATION
Letter of 28 August 2017 to the Office of the Attorney General.
Letter of 18 August 2017 to the Ministry of Law and Justice.
Letter of 15 August 2017 to the National Human Rights Commission.
Letter of 13 November 2017 to the Human Rights Unit of the Office of the Prime Minister.
Letter of 13 November 2017 to the Ministry of Peace and Reconstruction.
Follow up report to the Human Rights Committee of November 2017.
Numerous letters sent to Human Rights Unit of the Office of the Prime Minister, Ministry of Law and Justice, National Human Rights Commission, Office of Attorney General, Ministry of Peace and Reconstruction in August and November 2017
Follow- up report submitted to the Human Rights Committee, November 2017
Joint follow-up report submitted to the Human Rights Committee, October 2018
Collective Follow-up report to the Human Rights Committee, June 2020