Trekking porter and cook arrested and tortured in 2007
FACTS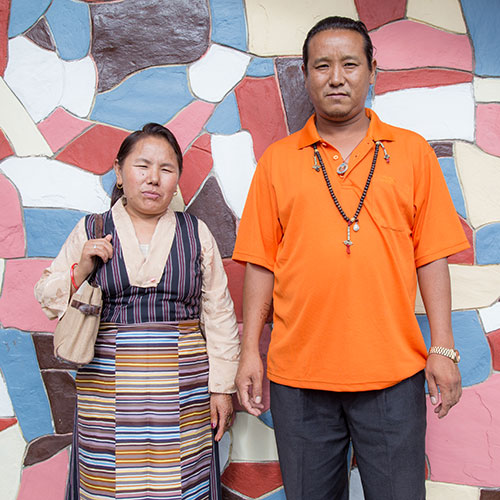 On the evening of 18 July 2007 Mr Sherpa was walking home after visiting relatives when he was assaulted by a group of police officers and arrested without reason. He was kept in detention at Jorpati Police Station, Kathmandu. There he was severely beaten with a bamboo stick until he lost consciousness. He was then transferred to the Metropolitan Police Circle in Boudha where he was kept in inhuman conditions of detention, and was provided with neither food nor water, nor medical care. He was released the following day, 19 July 2007 and was never accused or charged of any crime. Upon release, Sherpa was threatened not to seek redress before the justice system otherwise he would be "punished".
Read more: here
Procedure
Despite the threats he received, Mr Sherpa filed a complaint before the Kathmandu District Court, which on 7 July 2008 held police officer Min Bahadur Khadka responsible for the torture. It ordered the government to pay 280 USD in compensation but did not require any further action against the perpetrator.
Mr. Sherpa then filed an appeal claiming that no effective disciplinary action had been taken against the perpetrator and that the compensation was not proportionate to the seriousness of acts committed. On 19 June 2009, the appeal court upheld the earlier decision of Kathmandu District Court. The Supreme Court also upheld the same decision and refused to review the case on 12 October 2009. Rather than facing disciplinary action, the perpetrator Min Bahadur Khadka, was awarded a promotion.
In July 2011, TRIAL submitted an individual communication to the United Nations Human Rights Committee on behalf of Mr Sherpa.
The Human Rights Committee decided the case in December 2015. The Human Rights Committee found Nepal responsible for the violation of numerous articles of the International Covenant on Civil and Political Rights due to the victim's arbitrary deprivation of liberty, torture and inhumane conditions in custody. It held that the State had failed to provide adequate remedies to Sherpa and to prosecute and sanction the perpetrator.
Read the decision: English
RECOMMENDATIONS
The Committee recommended that Nepal carry out a thorough and effective investigation into the torture and ill-treatment, unlawful arrest and detention, and continuous harassment to which the Sherpa family was subjected. It should also prosecute, try and punish those responsible and make the results of such measures public, provide adequate compensation and appropriate measures of satisfaction to Mr Sherpa and ensure that any necessary and adequate psychological rehabilitation and medical treatment is provided to him. Nepal must also adopt legislation defining and criminalizing torture in line with international standards, publish the Views and disseminate them broadly in the official languages of the State party.
The government of Nepal is required to take measures to give effect to the Views by 17 June 2016.
| | |
| --- | --- |
| Thorough investigation | C1 |
| Adequate compensation | B2 |
| Appropriate measures of satisfaction | C1 |
| Non-repetition | C1 |
| Prosecution and punishment of those responsible | C1 |
| Rehabilitation and medical treatment | C1 |
| Publication of the Views | B1 |
EFFORTS FOR IMPLEMENTATION
Letters send on 28 May 2017 and 11 June 2017, to the National Human Rights Commission, The Office of Attorney General, the Ministry of Law, Justice and Parliamentary Affairs and the Human Rights Unit, Office of Prime Minister and Council of Ministers.
Letter send on 5 July 2017 to the National Human Rights Commission.
Follow up report to the Human Rights Committee of May 2016
Follow up report to the Human Rights Committee of August 2017.
Numerous letters sent to Human Rights Unit of the Office of the Prime Minister, Ministry of Law and Justice, National Human Rights Commission, Office of Attorney General in May 2016
Follow-up report submitted to the Human Rights Committee, May 2016
Numerous letters sent to Human Rights Unit of the Office of the Prime Minister, Ministry of Law and Justice, National Human Rights Commission, Office of the Attorney General in June and July 2017
Follow-up report submitted to the Human Rights Committee, August 2017
Joint- follow-up report submitted to the Human Rights Committee, October 2018
Collective Follow-up report to the Human Rights Committee, June 2020