Left-wing activist disappeared in 1999
FACTS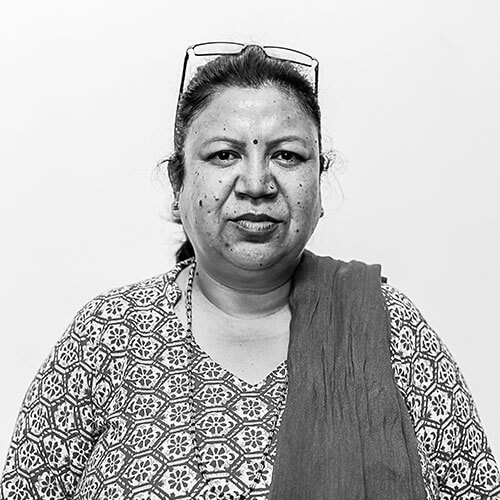 Milan Nepali was a journalist for a left-wing (Maoist) daily newspaper, Janadesh in Kathmandu. On 21 May 1999 his wife Mrs Basnet witnessed around seven unarmed policemen approach her husband in Sundhara (Kathmandu) and inform him to come with them for questioning. Mr Nepali was not accused of any offenses at the time of his arrest.
The family of Mr Nepali took a number of steps to try to locate him following his arrest. On 4 June 1999, Mrs Basnet received an anonymous phone call informing her that her husband was being held in the Police Headquarters, Naxal, Kathmandu. She managed to see him very briefly when she walked to a nearby piece of land, as it increased elevation, and enabled her to see into the inner compound of the Headquarters. It was the first time, that Mr Nepali was reportedly seen alive following his arrest.
Read more: here
Procedure
On 26 May 1999, a friend of Mr Nepali, Mr ashok Mahariam filed an habeas corpus writ before the Supreme Court that quashed it on 12 July 1999. Mrs Basnet filed an habeas corpus writ herself before the Supreme Court which was also quashed on 5 July 2000, for the same reasoning as the first one, stating that since Mr Nepali whereabouts could not be established, the habeas corpus was once again inapplicable.
A number of non-legal measures were taken by the family of Mr Nepali, a press conference was organized on 14 July 1999, the family submitted a written appeal to the Parliament on 20 June 1999. On 20 September 1999, the Families of Victims of State Disappearance Association (FVSDA), co-founded by Mrs Basnet, handed over a written appeal to the Prime Minister. Mrs Basnet also contacted Amnesty International in July 1999 and informed the organization of her husband disappearance.
Since, the family of Mr Nepali has neither received the truth or justice nor adequate reparation from the government of Nepal.
On 21 May 2012, Mrs Basnet represented by TRIAL submitted an individual communication to the UN Human Rights Committee.
The Committee handed down its decision on 11 January 2016 and found Nepal responsible for the violation of the right to life, the prohibition of torture, the right to liberty and security and the rights to recognition as a person before the law.
Read the decision: English
RECOMMENDATIONS
The Human Rights Committee request the state to conduct a thorough and effective investigation and to prosecute, try and punish those responsible. To provide detailed information on the proceedings of the investigation and if necessary to locate and hand over to the family the remains of Mr Nepali. The Committee request also the state to take adequate measures in order to provide compensation, satisfaction and adequate psychological rehabilitation and medical treatment to the family of Mr Nepali.
| | |
| --- | --- |
| Thorough investigation of the fact | E* |
| No criminal investigation has been carried out. | |
| Prosecution and sanction of the perpetrators | E* |
| No one has been prosecuted or sanctioned for the crimes at stake | |
| Information on investigation and concrete plan to locate, exhume, identify and return Mr Nepali's remains | D* |
| No information has been provided to the wife of Mr Nepali regarding the progress of the investigation and no concrete plan has been established in order to locate, exhume, identify and return the mortal remains of Mr Nepali | |
| Adequate compensation | D* |
| No compensation has been provided to the author of the communication for the harm suffered. | |
| Adequate psychological rehabilitation and medical treatment | D* |
| Nothing has been done to provide Mrs Basnet with psychological rehabilitation and medical treatment | |
| Appropriate measures of satisfaction | D* |
| Nothing has been done regarding the request of Mr Basnet for public apologies and the recognition of the State's international responsibility | |
| Amendment of domestic legislation on enforced disappearance, torture and arbitrary executions | E* |
| No amendment of domestic legislation has taken place on enforced disappearance, torture and arbitrary executions | |
| Translation & dissemination | D* |
| No update has been provided on the steps taken to translate and disseminate the Committee's views in Nepali. | |
* Note these are unofficial gradings as the Human Rights Committee has not yet commented on implementation
EFFORTS FOR IMPLEMENTATION
Letter submitted to the Human Rights Unit of Office of the Prime Minister on 15 August 2017
Letter to the National Human Rights Commission on 15 August 2017
Letter to the Ministry of Law, Justice and Parliamentary Affairs, 15 August 2017
Letter submitted to the Office of the Attorney General on 28 August 2017
Follow-up report to the Human Rights Committee, November 2017
Numerous letters sent to Human Rights Unit of the Office of the Prime Minister, Ministry of Law and Justice, National Human Rights Commission, Office of Attorney General, Ministry of Peace and Reconstruction in August 2017
Follow- up report submitted to the Human Rights Committee, November 2017
Joint follow-up report submitted to the Human Rights Committee, October 2018
Collective Follow-up report to the Human Rights Committee, June 2020