Left-wing activists, disappeared in 1999.
FACTS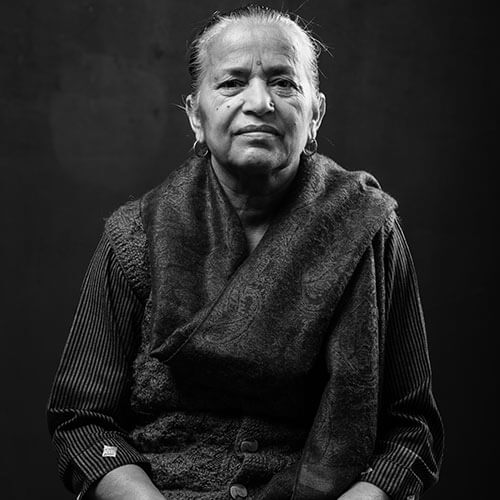 On 21 May 1999, Mr Danda Pani Neupane was arbitrarily deprived of his liberty by Nepalese authorities without any charges brought against him and then subsequently disappered. Mr Neupane has been an active member of the then Communist Party of Nepal-Maoist since the party's inception in 1985.
In spite relentless efforts to locate Mr Neupane his family has not received any news for 13 years nor thorough and impartial investigation regarding the circumstances of his enforced disappearance. To date no trace of Mr Neupane's whereabouts exist. His wife Mrs Shanta Neupane and his daughter Ms Nisha Neupane were extremely and directly involved in the search of their husband and father by regularly visiting police statins and jails in the Kathmandu area.
To date the rights of Mrs Neupane and her daughter, to know the truth about the circumstances of Mr Neupane's enforced disappearance, his fate and whereabouts but also the progress and results of the investigation have been constantly violated by the Nepalese authorities.
Read more: here
Procedure
Having failed to locate her husband, Mrs Neupane filed two habeas corpus writ to the Supreme Court on respectively 26 May 1999 and 17 August 1999 which were both quashed.
The family went through a number of non-legal measures in order to uncover information on the situation of Mr Neupane. Mrs Neupane submitted a written appeal to the Parliament on 20 June 1999. However, apart from minimal interim compensation of NRs. 100,000 (890 Euros) received in 2008, Mrs Neupane did not received any truth or justice nor adequate reparations from the government of Nepal for the enforced disappearance of her husband.
In May 2012, represented by TRIAL, Mrs Shanta Neupane and her daughter submitted an individual communication to the Human Rights Committee.
In July 2017, the Human Rights Committee issued a decision on the communication finding Nepal responsible for the violation of the right to life, the prohibition of torture and the right to personal liberty.
Link to the decision: English
RECOMMENDATIONS
The Committee recommended that Nepal carry out a thorough and effective investigation into the disappearance of Mr Neupane, to prosecute and punish the perpetrators, in case of the death of Mr Neupane, to locate and hand over his remains to the family and to ensure adequate compensation and measures of satisfaction with also the necessary psychological rehabilitation and medical treatment to the family of Mr Neupane.
| | |
| --- | --- |
| Investigation of the facts and prosecution of the perpetrators | E* |
| Neither the Attorney General nor the Ministry of Law and Justice reacted upon the author's call and instead stated that conflict related cases should fall under the mandates of transitional justice mechanism. | |
| Information on investigation | D* |
| No investigation has been initiated and no information has been provided to the family. | |
| Location of the victim's remains | D* |
| No concrete plan has been established in order to locate, exhume, identify and return the mortal remains of Mr Neupane to his family. | |
| Providing adequate compensation | D* |
| No form of compensation has been provided for the harm suffered, to the wife and daughter of Mr Neupane. | |
| Providing psychological rehabilitation and medical treatment | D* |
| No measures has been taken in order to provide Mrs Neupane and her daughter with psychological and medial support. | |
| Appropriate measures of satisfaction | D* |
| No measures of satisfaction have been adopted by the government of Nepal | |
| Amendment of domestic legislation on enforced disappearance, torture and arbitrary executions | E* |
| The domestic legislation on enforced disappearance, torture and arbitrary executions stays at odds with international law. | |
| Translation & dissemination | D* |
| To date none of the authorities have provided any update about the steps taken to translate in Nepali the Committee's Views and disseminate them | |
* Note these are unofficial gradings as the Human Rights Committee has not yet commented on implementation
EFFORTS FOR IMPLEMENTATION
Letter of 6 February 2018 to the Human Rights Unit Office of the Prime Minister.
Letter of 7 February 2018 to the National Human Rights Commission.
Letter of 6 February 2018 to the Ministry of Peace and Reconstruction.
Letter of 6 February 2018 to the Ministry of Law, Justice and Parliamentary Affairs.
Letter of 7 February 2018 to the Office of the Attorney General of Nepal.
Follow up report to the Human Rights Committee of February 2018.
Numerous letters sent to Human Rights Unit of the Office of the Prime Minister, Ministry of Law and Justice, National Human Rights Commission, Office of Attorney General, Ministry of Peace and Reconstruction in February 2018
Follow- up report submitted to the Human Rights Committee, February 2018
Joint follow-up report submitted to the Human Rights Committee, October 2018
Collective Follow-up report to the Human Rights Committee, June 2020