Student activist disappeared in September 2003
FACTS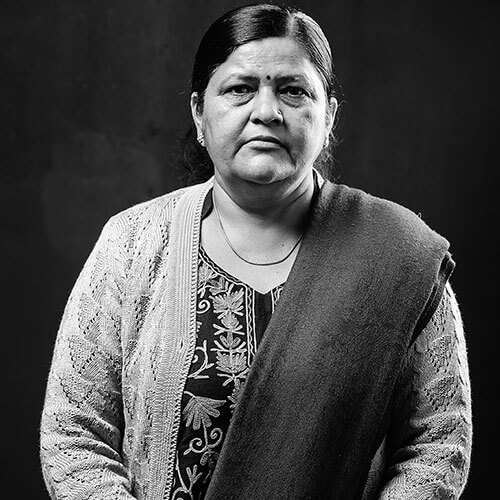 GyanendraTripathi, a member of the student wing of the Communist Party of Nepal – Maoist (CPN-M), was first arrested in August 2003, held incommunicado and severely beaten. Having gone into hiding to protect his family, he disappeared on 26 September 2003. He was last seen on 20 December 2003 in the notorious Maharajgunj army barracks.
Read more: here
Procedure
On 29 September 2003, Sharmila Tripathi, Gyanendra Tripathi's wife, tried to report her husband's arrest and later filed a complaint with the Supreme Court, without success. In October of that year, she also filed a complaint with the National Human Rights Commission of Nepal, which subsequently found that Gyanendra Tripathi had been arrested and disappeared. Despite those findings, no action was taken by the authorities.
On 28 September 2011, Sharmila Tripathi took the case to the Human Rights Committee, represented by TRIAL. In October 2014, the Committee reached its decision.
It found Nepal's failure to conduct an investigation into the crimes in order to identify and prosecute those responsible violated international law, in particular the right to life, to liberty, to be free from torture and to be recognised before the law. It further found the State responsible for its failure to locate, exhume or identify the remains of Gyanendra Tripathi and that anguish and distress to Sharmila Tripathi amounted to prohibited ill-treatment.
Read the decisions here: English
RECOMMENDATIONS
The Human Rights Committee recommended that Nepal conduct a thorough and effective investigation into the disappearance of Gyanendra Tripathi, to establish his whereabouts, and to prosecute and sanction those responsible. It also recommended that Gyanendra Tripathi's family receive adequate compensation and are provided with psychological and medical treatment as required, as well as other measures of satisfaction.
| | |
| --- | --- |
| Investigation of the facts | C1 |
| No criminal investigation has been carried out. Instead the Government has said that the case will be considered by the non-judicial transitional justice mechanisms. | |
| Prosecution of perpetrators | C1 |
| No person has been prosecuted in relation to the crime. | |
| Release of the victim or location of his remains | C1 |
| The victim's remains have not been located or returned, nor has it been established if he is still alive. | |
| Information on investigation | C1 |
| No investigation has been initiated and no information has been provided | |
| Providing adequate compensation | B2 |
| Gyanendra Tripathi's family received a small amount in "interim relief" as every victim of enforced disappearance. This amount was considered insufficient by the Human Rights Committee. Decisions on further compensation have been delegated to the non-judicial transitional justice mechanisms. | |
| Providing psychological rehabilitation/medical treatment | No information |
| The Human Rights Committee has not received any information from the government regarding this remedy. The Government had informed Shramila Tripathi that it was committed to providing her and her daughter with health care support, but this has not yet happened. | |
| Measures of satisfaction | C1 |
| No apology or memorial has been provided. | |
| Measures of non-repetition | C1 |
| No amendments have been made to Nepal's domestic legal framework in an effort to criminalise enforced disappearance and torture in accordance with international standards. The Office of the Prime Minister and the Council of Ministers are said to be in charge of drafting a law to criminalise acts of enforced disappearance. A draft Bill currently pending before Parliament would criminalise torture, but is not in line with international standards. | |
| Translation and dissemination | No information |
| The Human Rights Committee has not received any information from the government regarding this remedy. The Government has however translated the views but these have not been disseminated beyond publication on the website of the Prime Minister's Office. | |
EFFORTS FOR IMPLEMENTATION
Numerous letters sent to the Office of the Prime Minister, the National Human Rights Commission, the Ministry of Peace and Reconstruction, the Office of the Attorney General, the Ministry of Law and Justice, and the Ministry of Peace and Reconstruction, on February, April, September and October 2015
Meeting of Ms. Tripathi with Minister of Peace and Reconstruction and Ministry of Law and Justice, April 2015
Meeting of Ms. Tripathi and/or her legal representatives with representatives of the Office of Prime Minister, Ministry of Peace and Reconstruction and Ministry of Law and Justice, Office of the Attorney General and National Human Rights Commission, February, September, October and November 2015
Follow-up report to the Human Rights Committee, October 2015
Meeting of Ms. Tripathi's legal representatives in Geneva (TRIAL) with the Human Rights Committee, November 2015
Right to Information Application filed to the Office of Prime Minister, November 2015
Follow-up report to the Human Rights Committee, December 2015
Numerous letters sent to Human Rights Unit of the Office of the Prime Minister, Ministry of Law and Justice, National Human Rights Commission, Office of the Attorney General, Ministry of Peace and Reconstruction in June 2017
Follow-up report submitted to the Human Rights Committee, August 2017
Joint follow-up report submitted to the Human Rights Committee, October 2018
Collective Follow-up report to the Human Rights Committee, June 2020