Farmer disappeared and tortured in 2004-2005
FACTS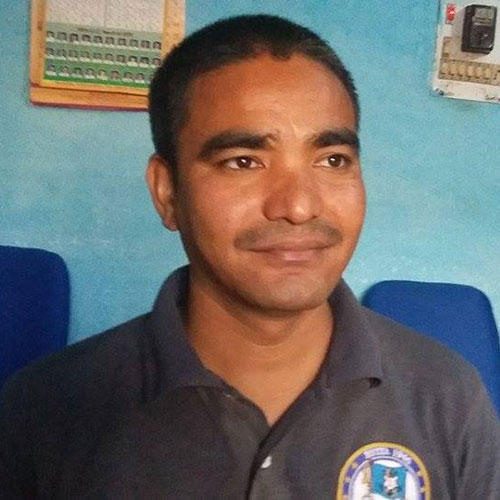 Royal Nepal Army officers picked Yubraj Giri, a farmer, up off the street in April 2004, after he was seen playing a board game by the side of a road with a Maoist activist. He was beaten on the spot and taken into custody. Yubraj Giri was allowed no contact with the outside world for 13 months and his family were not informed of his arrest or where he was being held. Over the course of his detention, he was tortured on about 100 occasions, forced to sign a false confession, and told that he would be killed by being thrown out of a helicopter. In September 2005, he was finally released after a court order.
Read more: here
Procedure
The Nepalese authorities have been aware of Yubraj Giri's allegations of torture in detention since a petition for habeas corpus was filed to the court on his behalf in June 2005. After his release, Yubraj Giri tried to file a complaint with police, but the police sent him away.
Yubraj Giri took his case to the Human Rights Committee in January 2008, represented by Advocacy Forum Nepal and supported by REDRESS. In April 2011 the Committee reached its decision.
It found that Yubraj Giri's arrest had been wrongful and the treatment inflicted on him amounted to torture. It also found that the anguish and stress caused to his wife and two children during his disappearance also amounted to prohibited ill-treatment.
Read the decision: English Nepali
RECOMMENDATIONS
The Human Rights Committee said that Nepal should carry out a thorough and diligent investigation and prosecute and punish those responsible. In addition, it should provide Yubraj Giri and his family with adequate compensation, to protect them from any further harm, and to prevent similar violations in the future.
| | |
| --- | --- |
| Investigation of the facts | C1 |
| Some initial steps were taken to interview witnesses but the investigation did not proceed. Instead, the Government has said that the case will be considered by the non-judicial transitional justice mechanisms. | |
| Prosecution and punishment of perpetrators | E* |
| No person has been prosecuted in relation to the crime. | |
| Reparation | B2 |
| Yubraj Giri has only been provided with a small payment of "interim relief" by the Government which is not commensurate with the gravity of the violation or losses suffered. | |
| Prevention of similar violations | C1* |
| Enforced disappearance and torture have still not been criminalised under Nepali law, although a Bill was previously introduced to criminalise torture. | |
| Protection from reprisals and intimidation | B1 |
| Yubraj Giri has not been subject to reprisals or intimidation, although his representatives are not aware of any particular measures being taken to mitigate any potential risks. | |
* Note these are unofficial gradings as the Human Rights Committee has not yet commented on implementation
EFFORTS FOR IMPLEMENTATION
Shadow Report to UN Human Rights Committee on Implementation, February 2014 (English)
Meeting between Yubraj Giri's representatives and the Government to discuss his case
Letters to the Human Rights Committee July 2012, November 2013, July 2014
Letter to the Prime Minister of Nepal July 2011
Meetings with the Human Rights Committee, July 2012 and November 2015